← Back to portfolio
A History of Adventure
One of the pivotal moments of Jane Johnson's life came 11 years ago, when, as a successful editor at Harper Collins, she took a trip to Morocco to research a novel that she was writing – and to do a bit of climbing in the dramatic Atlas mountains. The novel was to be based around the extraordinary story of a congregation of Cornish villagers who were kidnapped from their church by a band of Barbary pirates in the 1600s, and sold into the white slave trade in Morocco. She wanted to find out about the culture of the Berbers and get a handle on the life they might have led. After a few weeks of dragging her climbing partner Bruce around while she did her research, they headed to the tucked-away town of Tafraoute, popular in the winter months with walkers and climbers in search of some summer sun. There, they planned to tackle an intimidating face called The Lion's Head – an endeavour they thought would take all day. The evening before they set off on the route, they joined some climbers at the best restaurant in town. 
"Abdel, the owner, opened the door to us in turban and robes – looking the absolute picture of a man from several centuries beforehand," Jane says. "I turned to Bruce and said, 'That's my Barbary pirate chief.' He had considerable bearing. He made quite an impression."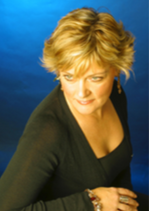 By late afternoon the next day, Jane and Bruce were in a bit of a pickle. Hundreds of feet up the cliff, they had reached a big overhang, under which they had to do a "delicate traverse with a big yawning void under our feet". Jane led the way, only to discover that recent unseasonal rains had washed a mudslide across her route. Retreat was the only option, but with night closing in fast, there was no way they could abseil back to the ground. Realising they would be 'benighted', they lowered themselves into a nearby gully and Jane called the only person in the area whose number she had: Abdel at the restaurant. She told him that they were safe, but would not be returning that night. "We passed a very, very chilly night. T-shirts and jeans and nothing to eat." The next day, after safely abseiling to the ground, Jane and her climbing partner prepared to leave for home, stopping off at the local souk for some last-minute shopping. It was here that Jane was approached by Abdel. "He appeared out of an alleyway and took me by the arm and put this tent-shaped ring on my finger. And he said, 'That's to make sure that you have shelter wherever you go.'"
Just over six months – and a very genteel courtship – later, she and Abdel were married. Jane gave notice to Harper Collins that she was going to quit her job and move to Morocco. "It was a huge risk," she admits, "but I think being a climber prepares you for taking risks. It's always calculated risk. When my friends said, 'What on earth are you doing?' I told them, 'I have a mobile phone and a credit card. I'm a modern woman. I can get myself home if I need to. If it's not working, then I'll just come back.'" In fact, the publishing company did not want to lose her, and offered her the option of working remotely – still managing her authors while she spends winters in Tafraoute and summers in Mousehole in West Cornwall. "It is very possible to do what I do without being in the office," she explains. "As long as you've got a good team working with you – and I do have a great team. In fact, I've had more bestsellers in the time that I've been out of the office than in the time when I was in it."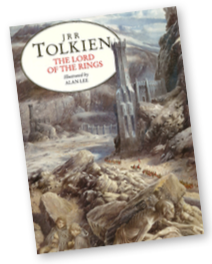 Jane's journey began near Cornwall's Fowey estuary, where she led a "very outdoorsy life. In those days, you just put children out of the door after breakfast and didn't expect them home till teatime. It was a really idyllic childhood in many ways. A gang of us would be down at the beach, swimming or running around, dressing up as Zulus and hitting each other with sticks. I had a little rowing boat – I used to go up and down the Fowey River, fishing for mackerel..." A highly imaginative child, she was always making up stories and adventures, making up her own rules. It meant that she never really conformed to other people's norms, and had a streak of rebelliousness that has led her to follow her dreams with determination and passion. After getting a degree in English at university in London, she went on to study Old Icelandic. "Partly because I wanted to be different to everybody else," she says. "But largely because of the wildness of the Icelandic sagas – they really spoke to something in me. I absolutely loved them. And that's probably why Tolkien's Lord of the Rings drew me in as well. That huge imaginative landscape..."
Shortly after finishing her Masters, a serendipitous meeting with a neighbour led to a job as a secretary at a publishing company – Allen & Unwin. "It was a small publishing company, run by the owner, but it was eventually bought out by Harper Collins," she says, somewhat ruefully. "I was the world's worst secretary, but I got promoted out of my area of destruction quite quickly. They saw that I had ability in other areas and made me an editor." There could have been few better  places for a Lord of the Rings obsessive to have ended up: Allen & Unwin published all of Tolkien's works. "I was incredibly lucky," she enthuses. "You take your opportunities in life and you follow your heart doing the things that you love, and I do think you get rewarded from time to time."
In an increasingly corporate-ised world, the publishing industry today is slipping into a dangerous scenario of chasing down the next bestseller and the magic marketing figures. Editors are hard-pressed to do their job of nurturing authors, while bogged down in admin and hitting marketing and sales targets. And Jane says a lot of the number crunching is pointless: "You can't ever work out how many copies a book is going to sell, because every single book is different and the environment into which you sell that book is different." Smaller, artisan publishers offer some respite from this hamster-wheel whirr, but as soon as they have any success, they tend to get bought out by the big companies and lose their identity. It is testament to her tenacity and integrity that Jane has managed to maintain her role of managing and developing authors.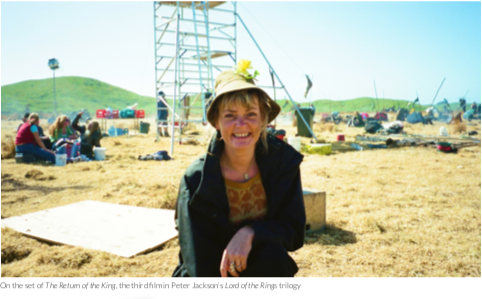 In her early days at Allen & Unwin, she was dedicated to managing and improving Tolkien's works – in fact, it was thanks to her vision that they caught
film director Peter Jackson's eye. She had commissioned Devon-based artist Alan Lee to illustrate the centenary editions of the Lord of the Rings books, and Canadian John Howe to create calendars: "As watercolour artists, I felt that the way they used their colour palette and their style fitted Tolkien's world better than the brightly coloured poster-paint type pictures at that time," says Jane. When a little-known New Zealand film-maker saw the pictures, "he reacted in just the way any Tolkien fan would have reacted. He actually used them on his presentation board to take to Hollywood when he was pitching to create this incredibly ambitious trilogy of films." Against the odds, Jackson succeeded in his pitch and the films were put into production. In 2000, Jane was invited to visit the set in New Zealand. "At first, I couldn't imagine anyone doing it justice," she says, "but I think they did a most phenomenal job. When I got down there and saw the level of care and attention that was going into the creation of the world and every artefact in it, I was completely blown away. It was lovely because I was sharing my passion with all these other passionate people. And we were all in this enclosed little imagined universe." She paid for herself to go back again and again, and ended up being asked to write the companion books for the film.
Among the talented authors that Jane manages and supports today is George R R Martin, author of theGame of Thrones series – now the HBO mega-hit TV series. Working with him over a long period of time is a great example of why editors need to be able to focus on their authors, says Jane. "He just worked and worked away, writing what he does over all those years, never expecting to become such a cultural phenomenon. He was my author for many, many years. The series had had a certain level of success, but nothing like bestseller-dom at the time. But I'd fought to have it re-printed and to keep it going all those years. So it's very, very pleasing to see it come to such great fruition."
As the summer approaches, Jane is looking forward to spending more time with Abdel, who closes down his restaurant in the scorching summer months and moves
to Cornwall, where he has been welcomed with open arms. "Whenever we go back, people are happier to see him than they are to see me," says Jane, grinning. "He had them all speaking French in no time at all. He cooks when he comes here, too: that's a great treat for friends who come over." Abdel spends much of his time painting abstract landscapes of the coastline, while Jane continues her idyllic life of writing historical novels ("you basically need a degree to write a proper historical novel," she says), managing her authors for Harper Collins – and doing a bit of rock climbing on the dramatic granite sea-cliffs of West Cornwall.