Pit Stop Panache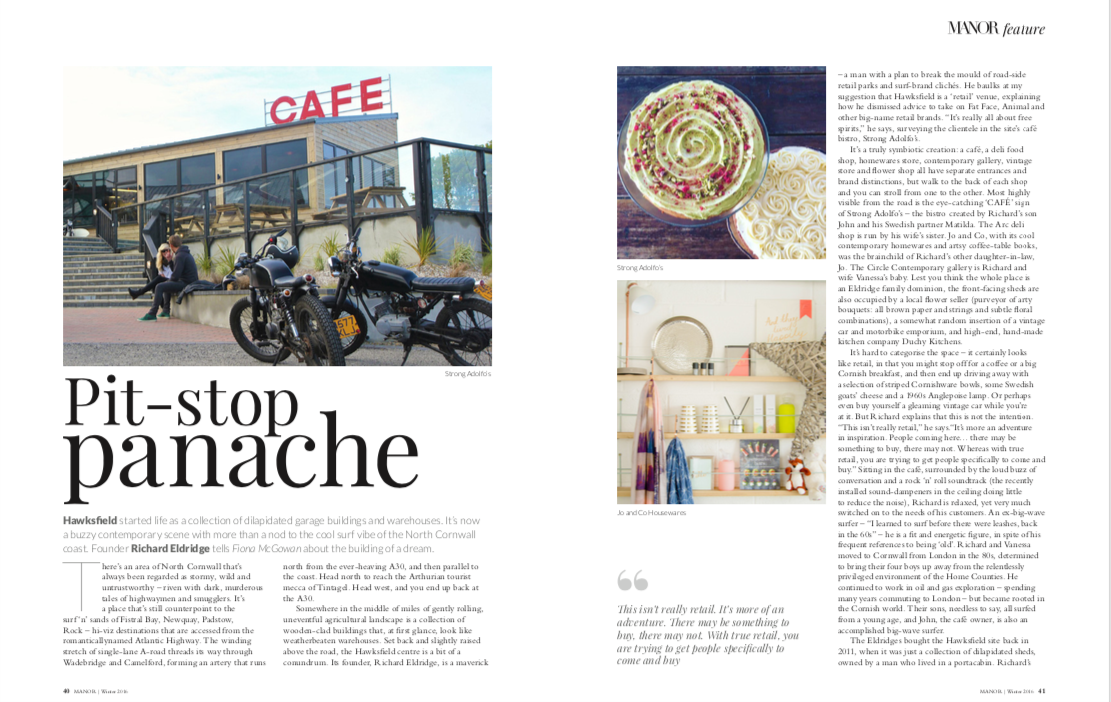 There's an area of North Cornwall that's north from the ever-heaving A30, and then parallel to always been regarded as stormy, wild and untrustworthy – riven with dark, murderous tales of highwaymen and smugglers. It's a place that's still counterpoint to the surf 'n' sands of Fistral Bay, Newquay, Padstow, Rock Rock – hi-viz destinations that are accessed from the romanticallynamed Atlantic Highway. The winding stretch of single-lane A-road threads its way through Wadebridge and Camelford, forming an artery that runs north from the ever-heaving A30, and then parallel to the coast. Head north to reach the Arthurian tourist mecca of Tintagel. Head west, and you end up back at the A30.

Somewhere in the middle of miles of gently rolling, uneventful agricultural landscape is a collection of wooden-clad buildings that, at first glance, look like weatherbeaten warehouses. Set back and slightly raised above the road, the Hawksfield centre is a bit of a conundrum. Its founder, Richard Eldridge, is a maverick – a man with a plan to break the mould of road-side retail parks and surf-brand clichés. He baulks at my suggestion that Hawksfield is a 'retail' venue, explaining how he dismissed advice to take on Fat Face, Animal and other big-name retail brands. "It's really all about free spirits," he says, surveying the clientele in the site's café bistro, Strong Adolfo's.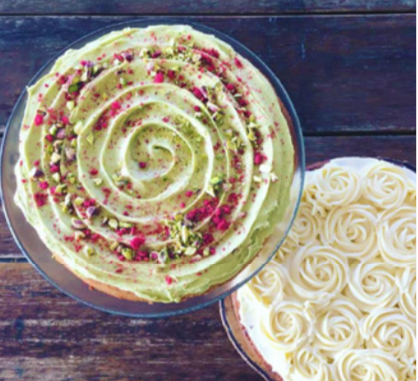 It's a truly symbiotic creation: a café, a deli food shop, homewares store, contemporary gallery, vintage store and flower shop all have separate entrances and brand distinctions, but walk to the back of each shop and you can stroll from one to the other. Most highly visible from the road is the eye-catching 'CAFÉ' sign
of Strong Adolfo's – the bistro created by Richard's son John and his Swedish partner Matilda. The Arc deli shop is run by his wife's sister. Jo and Co, with its cool contemporary homewares and artsy coffee-table books, was the brainchild of Richard's other daughter-in-law, Jo. The Circle Contemporary gallery is Richard and wife Vanessa's baby. Lest you think the whole place is an Eldridge family dominion, the front-facing sheds are also occupied by a local flower seller (purveyor of arty bouquets: all brown paper and strings and subtle floral combinations), a somewhat random insertion of a vintage car and motorbike emporium, and high-end, hand-made kitchen company Duchy Kitchens.
It's hard to categorise the space – it certainly looks like retail, in that you might stop off for a coffee or a big Cornish breakfast, and then end up driving away with
a selection of striped Cornishware bowls, some Swedish goats' cheese and a 1960s Anglepoise lamp. Or perhaps even buy yourself a gleaming vintage car while you're at it. But Richard explains that this is not the intention. "This isn't really retail," he says."It's more an adventure in inspiration. People coming here... there may be something to buy, there may not. Whereas with true retail, you are trying to get people specifically to come and buy."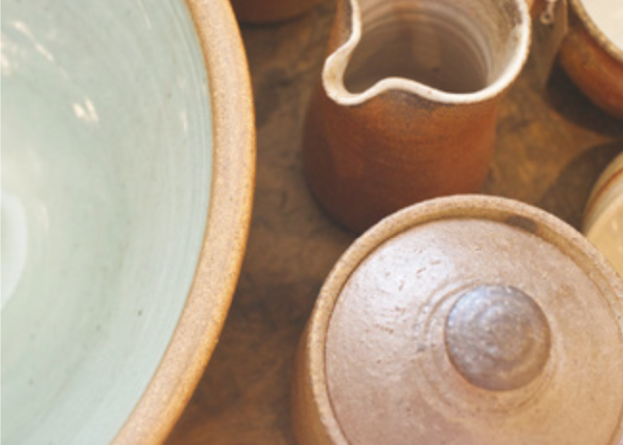 Sitting in the café, surrounded by the loud buzz of conversation and a rock 'n' roll soundtrack (the recently installed sound-dampeners in the ceiling doing little to reduce the noise), Richard is relaxed, yet very much switched on to the needs of his customers. An ex-big-wave surfer – "I learned to surf before there were leashes, back in the 60s" – he is a fit and energetic figure, in spite of his frequent references to being 'old'. Richard and Vanessa moved to Cornwall from London in the 80s, determined to bring their four boys up away from the relentlessly privileged environment of the Home Counties. He continued to work in oil and gas exploration – spending many years commuting to London – but became rooted in the Cornish world. Their sons, needless to say, all surfed from a young age, and John, the café owner, is also an accomplished big-wave surfer.
The Eldridges bought the Hawksfield site back in 2011, when it was just a collection of dilapidated sheds, owned by a man who lived in a portacabin. Richard's vision converted what could have become just another industrial park into something unexpected – certainly on this stretch of rather desolate road. But perhaps that is its greatest draw: the juxtaposition of this edgy, contemporary and creative hub with the emptiness of the surroundings. The inspiration came from a number of different places, he says. He and Vanessa had enjoyed visiting Darts Farm near Exeter, but didn't want to replicate the singular focus of a farm shop and café. They had been collecting vintage furniture and contemporary art for decades – Richard credits his wife with a lot of the Hawksfield aesthetic. He had also spent much of his life dabbling in the hospitality industry – most notably helping his old friend Pru Leith set up her high-end Leith restaurant in London's Notting Hill. So Hawksfield is really the product of his life experience: the surfy vibe, the art, the 60s music, a sharp business mind, love of top- notch food and a genuine creativity.
As Hawksfield's surfy creative development manager, Lucy Thornton, explains, the place has achieved its reputation through word of mouth. Several more wooden buildings have been added behind the first row of plus-sized sheds, housing a wine business, a burgeoning film and media company, treatment rooms for a hypnotherapist and osteopath, and a nursery.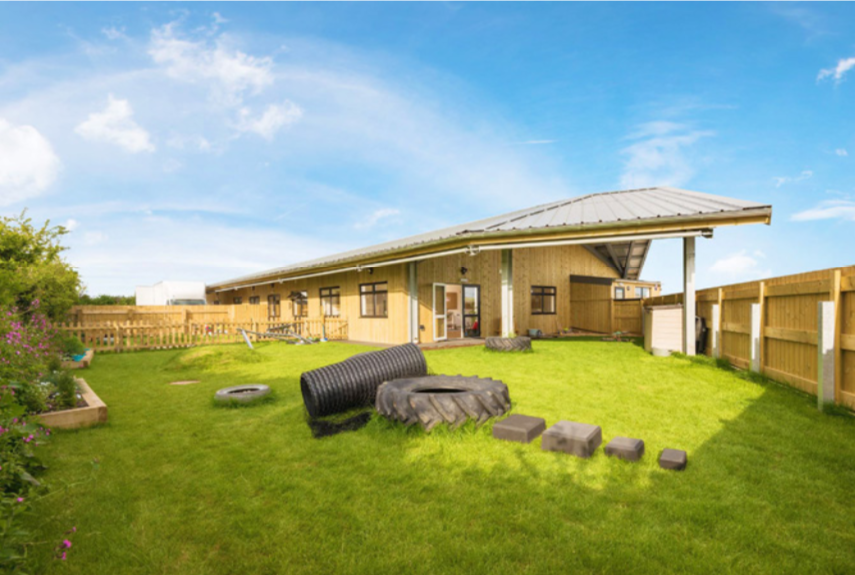 This is no ordinary nursery – a purpose-built wooden construction with an over-arching roof, providing a sheltered outdoor space that is all grassy mounds, sand- pits, rubber tyres and wooden structures, it is run with a Montessori mentality. Super-healthy and imaginative lunches are cooked on site in the open-plan kitchen; the play equipment is modern yet simple. There is a lot of wood around. Most importantly, the kids seem incredibly calm and happy puttering about in the big expanses of wooden-floored space.
It's not been a particularly smooth journey. "It's five years since I bought it," says Richard, with a bit of a gleam in his eye,. "And it's a challenge all the time, to
be honest, running a business here: everyone has the same issues – with Council Tax and staff costs versus what you price and make – nothing's easy. It isn't easy to build a business plan that works, even now." But it's clear he thrives on the challenge. Plans are afoot for further developments: Richard and his sons are contemplating creating a space for live music – something that the existing 'Paddock Room' venue isn't quite large enough to cope with (it's currently used for pilates and yoga classes). He won't be drawn any further, though: "All my sons are passionate about creation and generation," he says, enigmatically. "Music has been terribly important to all of us – I've always been involved in music. We'll just have to see what emerges... Watch this space." There are many philosophies that are woven into this project. The concept of the 'free spirit' is very dear to Richard. "It's all about people coming here – for coffee or just dropping in – and striking a chord. In choosing our tenants, we're very much guided by personality – and now that we've evolved, like-minded people tend to come to us."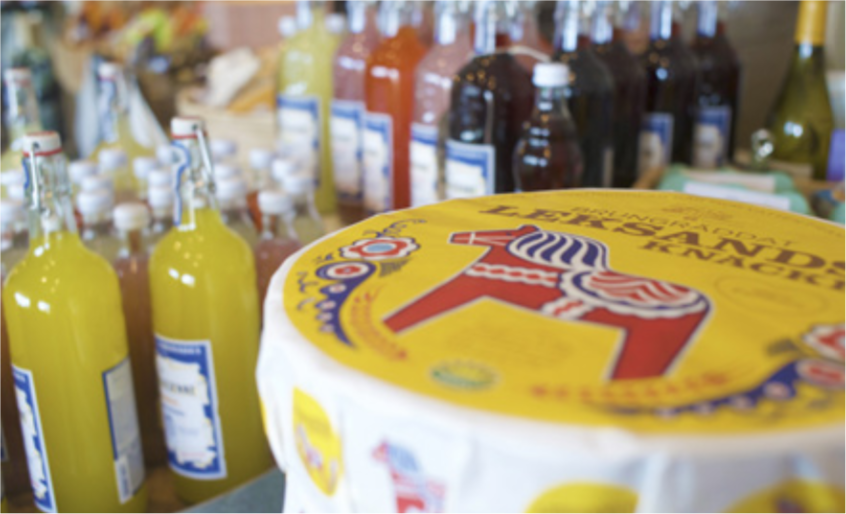 He is also all about blending: while the shops are certainly high-end – with £5 tins of mackerel adorning the shelves of The Arc, and high price tags on the vintage items, not to mention the hand-made Duchy Kitchens that are about as far as you can get from your bog-standard IKEA fare – Hawksfield is not all luxury items. The café's menu is reasonably priced – particularly given the owners' determination to cook from scratch on site, and to only source food with exceptional provenance. It is possible to pick up a bargain in The Goose Shed vintage store if you're canny, and Jo and Co at least provides a range of items, from small glass candle holders to super-luxe bathroom furnishings. He wants the ages to blend as well – effectively, it seems, as the place is as popular with hipsters and surfers as
with families and older couples. But beyond the façade of browsing-cum-retail outlets, Richard has always been fascinated by what makes a workspace work: "I'm always reading and looking at how workspaces are changing," he says, pulling out a newspaper cutting about a contemporary office structure. "That's what it's really about here. I want to create an environment where people want to work. Particularly surfers – they need to earn a living, but what if they could mix it with a lifestyle that enables them to work and surf and not feel embarrassed about that?" Plonked on the A39 in North Cornwall, Hawksfield is a pit-stop with a difference – a drive-through into a rather unexpected dimension.
hawksfieldcornwall.com